Christmas Lecture in NEMO
Past Sunday, professor Guido van der Werf (VU Amsterdam) presented the NESSC Christmas lecture 'Bosbranden in een veranderend klimaat' in the NEMO Science Museum in Amsterdam. The lecture, the sixth in the series NESSC has organised past years, had been announced for a long time: due to corona measures the lecture had been postponed for two years.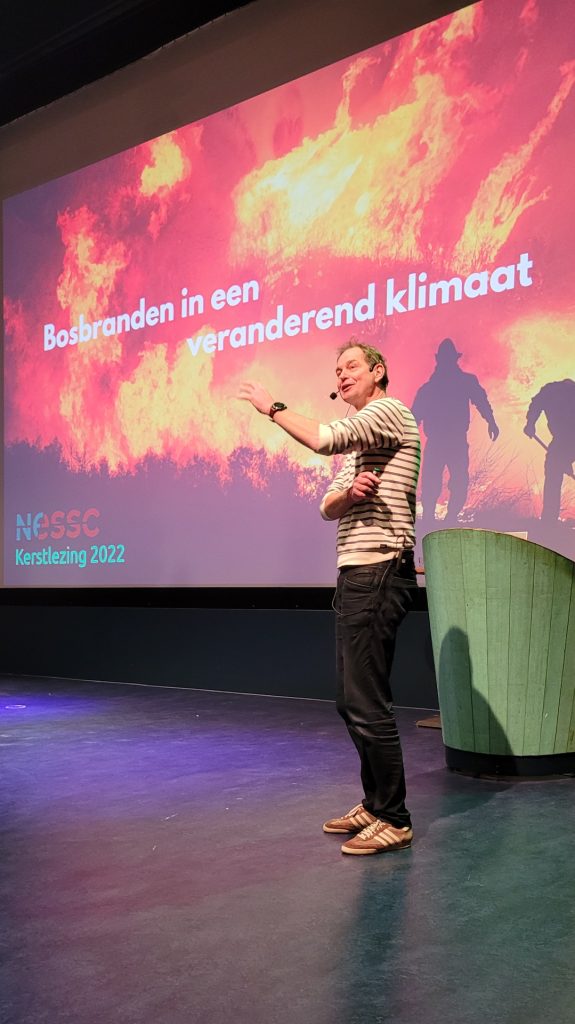 Despite cold winter weather we can look back on a successful event where a good company joined us in NEMO's theatre to attend the lecture where Guido talked about forest fires on the global scale and distinguished 'good' and 'bad' forest fires.
Unfortunately, several of the animations and videos Guido had prepared to show on the big screen weren't able to start due to technical issues. For instance, he wanted to show the below animation to illustrate how satellites circling around the earth allow us to monitor forest fires, deforestation, land use and ice loss on a global scale:
Guido also talked about how his research group at the VU Amsterdam has been involved in field measurements of some of the fires on savannas, making use of drones:
We all wish you a merry Christmas and hope to see you back on one of the events or lectures we plan to organize in the new year!