Labwork, fieldwork, or just grabbing a coffee with your fellow scientists – all the usual, scientific activities have come to a halt at NESSC due to the current corona-measures. How are NESSC scientists at different institutes getting on with their science projects as they work from their own home? In this blog-roll they share their experiences.
Interested to share your own experiences as NESSC researcher at home? Let us know at info@nessc.nl

Louise Fuchs, PhD student at Utrecht University: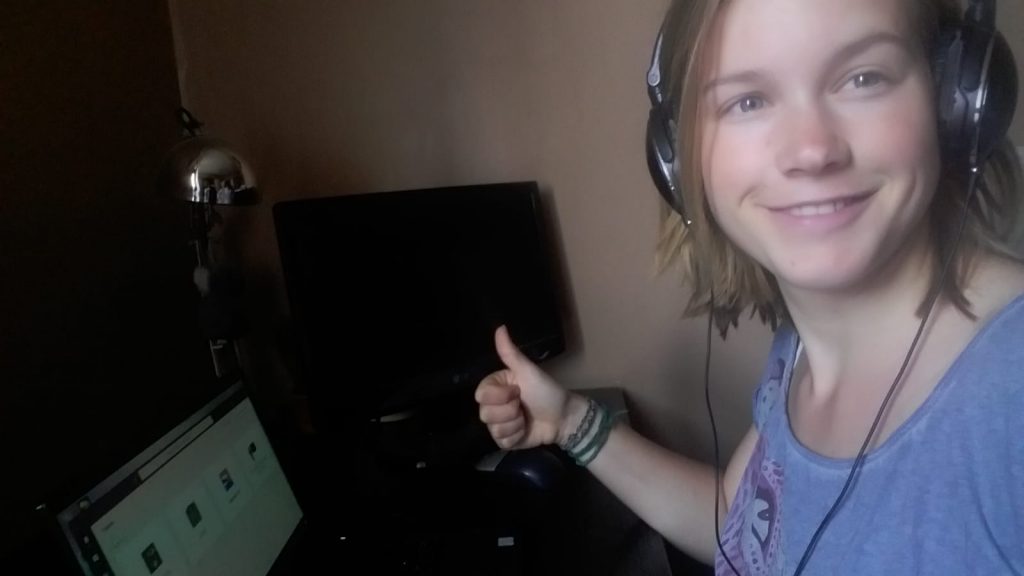 "I started my PhD in organic geochemistry in January 2020. My first two months were filled with a lot of lab work, so the transition in the first week of confinement was harsh: from standing in the lab to sitting in a chair all day. Now I have the lab software installed on my laptop, and quite a few on-line meetings which help to structure my work hours. Thanks to the first months I have some data to work on and get used to R, so I can continue working as if nothing changed. Well, almost as if nothing changed…
Last week, I helped organize a pub-quizz (with our own beer on the screen) in my department. Life goes on,  so let's make sure we still find ways to have fun!"
Szabina Karancz, PhD student at NIOZ: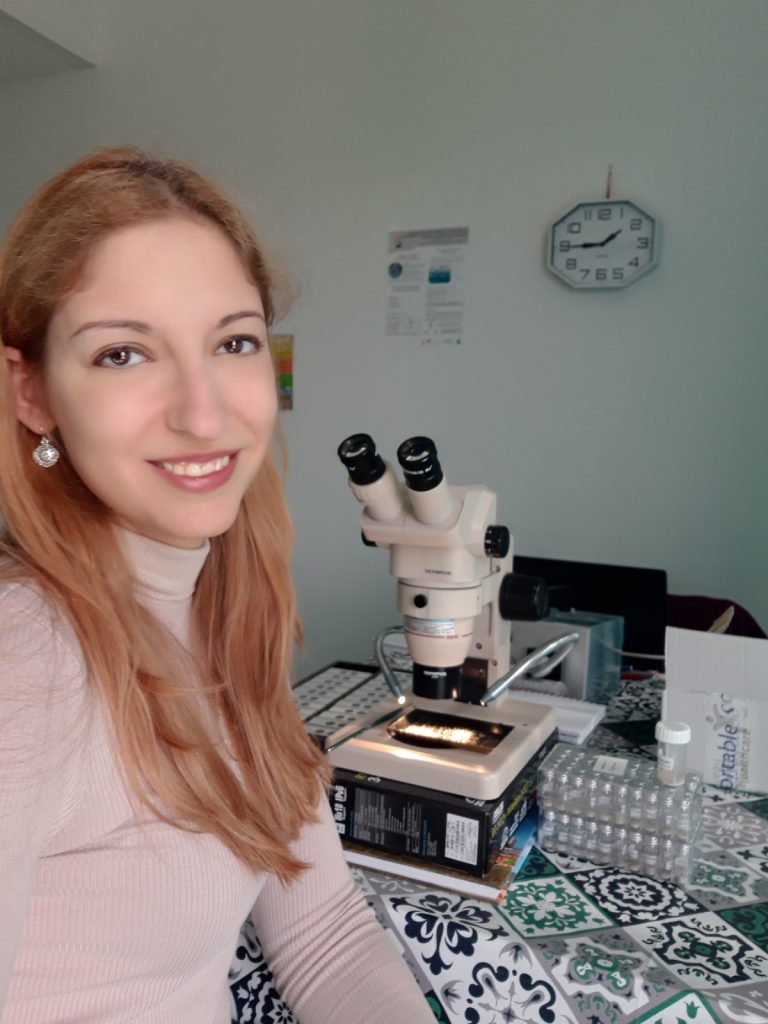 "A lockdown of my institute for two weeks? Fine, I have time to read some papers. But a lockdown for maybe two months? I found it quite challenging at first. I started my PhD at NIOZ in October 2019, I'm still in the phase of doing almost only lab work. Therefore I decided to take one easily movable piece of equipment from our lab, the microscope, and take advantage of the home office by preparing samples.
My table now functions as two important workplaces. On one side, I have 'my office' with my laptop and all my notes. This is the place that I use for reading papers, writing, attending Skype meetings and courses. The other side of my table is 'my current lab' with the microscope, where I am sorting foraminifera for the (near future) geochemical analysis."
Arthur Oldeman, PhD student at IMAU: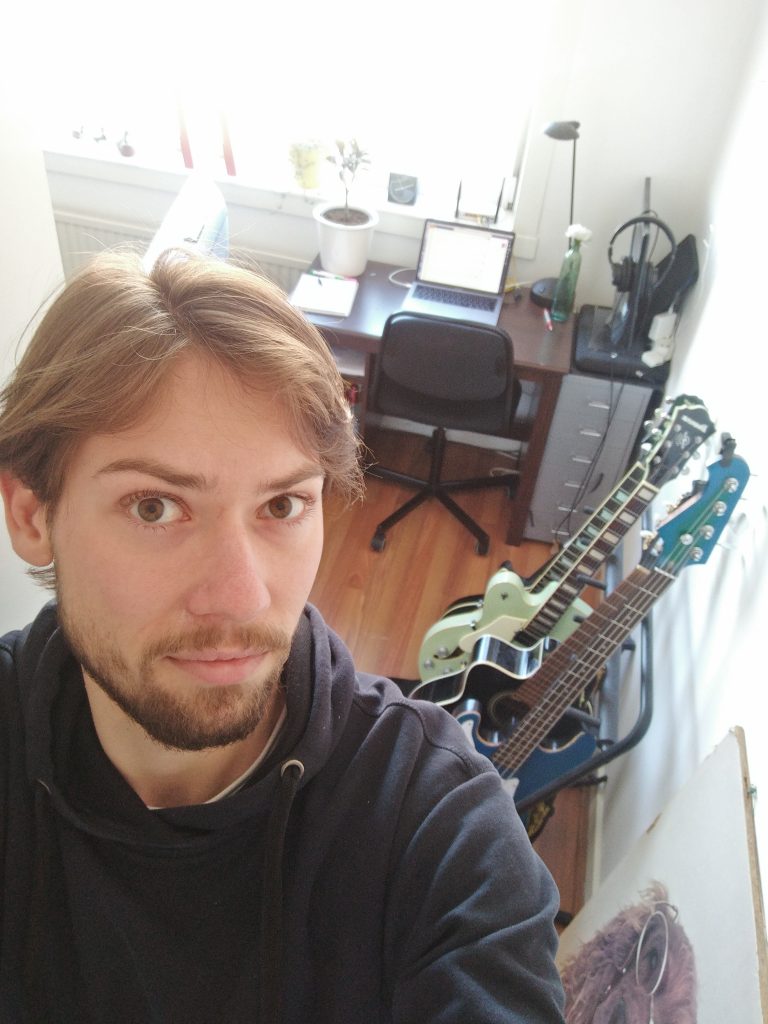 "As a PhD researcher in climate physics, I am working with data from climate model simulations. Because of this, I can luckily perform most of my daily work online and from home.

At the moment I am also a teaching assistant for a first year Bachelor course. Making sure these students can still follow and finish the course has been my main priority the last few weeks. Lectures from home, digital tutorials, online presentations, an open book exam…

In a way, this situation is serving as an accelerator for developing tools for teaching in the modern, digital age. I hope I can survive another two months of working from home, there are enough distracting material close to my working space!"
Katrin Hättig, PhD-student at NIOZ: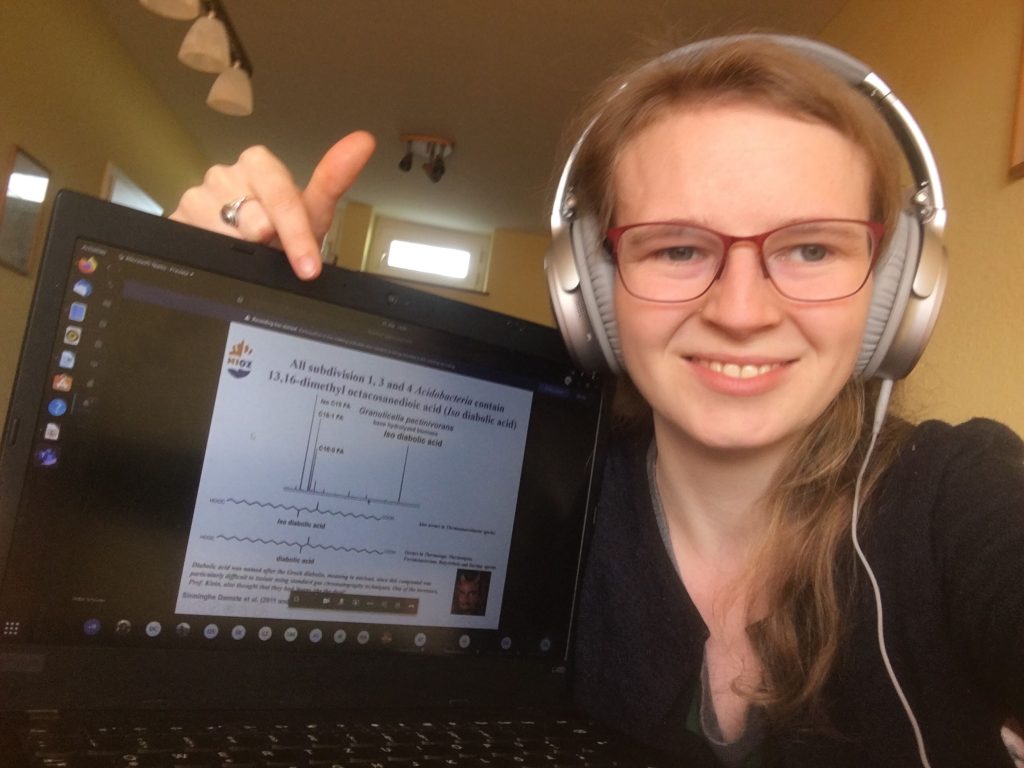 "I have just started my PhD, and instead of ending up in the geochemistry lab, I ended up in home office in my third week of working life, since March 16th.

The first week actually went by quite fast; I started to plan future experiments and came up with research ideas. My colleagues started to use video conference tools to virtually meet during coffee breaks.

I organized the first NESSC PhD/Postdoc meeting online, and we made great progress in planning our networking and our future NESSC events, I have to say. At the end of the week my professor started to test video conference lectures which now work well with our feedback. My second week was composed of mailing, daily online lecture, video conferences, planning and literature research."